How can we provide a better future for children who are currently living in conditions of poverty and inequality? Through education. This is our vision. Education, as a lever to promote social inclusion, is our focus in the Latin American countries where we operate.
We share this vision with the Organization of American States, which has implemented the initiative Luces para aprender to bring electricity and the Internet to more than 60,000 schools in rural and hard-to-reach areas in Latin America.
How can we guarantee quality public education in the absence of basic conditions? Electricity becomes an obstacle to education. Moreover, due to the geographical location of these schools, these rural communities are isolated, a circumstance that can be reversed thanks to information and communication technologies.
How can we do it in practice? We will use renewable energy sources, particularly photovoltaic energy. This alternative offers reasonable economic costs, it is generated directly where it is obtained and it is environmentally friendly.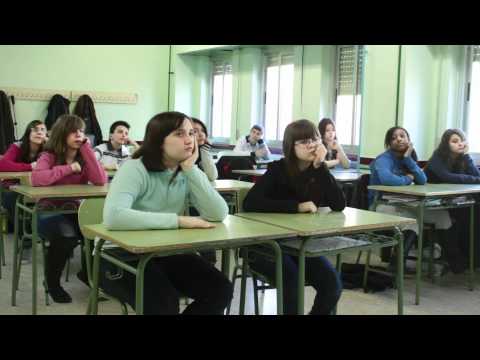 The film
Everything we achieve will be portrayed in a film directed by Agustín Díaz Yanes with the material sent by the children and young people from the beneficiary schools and Latin American society at large. We will be able to see how they lived and how all of us have transformed their lives. To participate, sign up here and tell us in 2 minutes how you think you can help them get electricity.
School-twinning
We need to do it together. If your school has electricity, you can support another one which lacks electricity, by clicking here. This is a twinning program between Latin American schools. What does it involve? Making small donations to fund the project among all of us and create cooperation links between schools for the carrying out of educational projects at the twinned schools. To train Latin American students in sustainability, renewable energy sources and development cooperation, the website contains didactic activities to explain these topics in the classrooms. All this will be featured in the film, in which the twinned schools will participate.
First school with electricity for learning
When will we be able to see the first improved school? This year we estimate that at least 100 schools will have access to electricity and the Internet in each of the participating countries.  The first photovoltaic panel installed at the Paraguayan school shown in the video will be inaugurated on June 1. We will reach 60,000 schools by 2014.
Each school will cost nearly 4,200 euros, with 260 million in total. To fund this project, the OAS has signed agreements with the education authorities in each country and has secured the cooperation of international organizations, private companies, educational institutions and donations from private individuals.  This is a very ambitious educational project that requires the collaboration of all. Join Luces para aprender with your donation.
Follow us on Twitter: @LucesparaAprend